At least 46 people were found dead inside a tractor-trailer in San Antonio, officials said Monday.
An additional 16 people — 12 adults and four children — were transported to area hospitals in what officials are calling a "mass casualty event."
The victims are suffering from heat exhaustion, the San Antonio Fire Department said.
There was no working air-conditioning on the tractor-trailer, or water, according to officials, who added that those transported to hospitals were hot to the touch.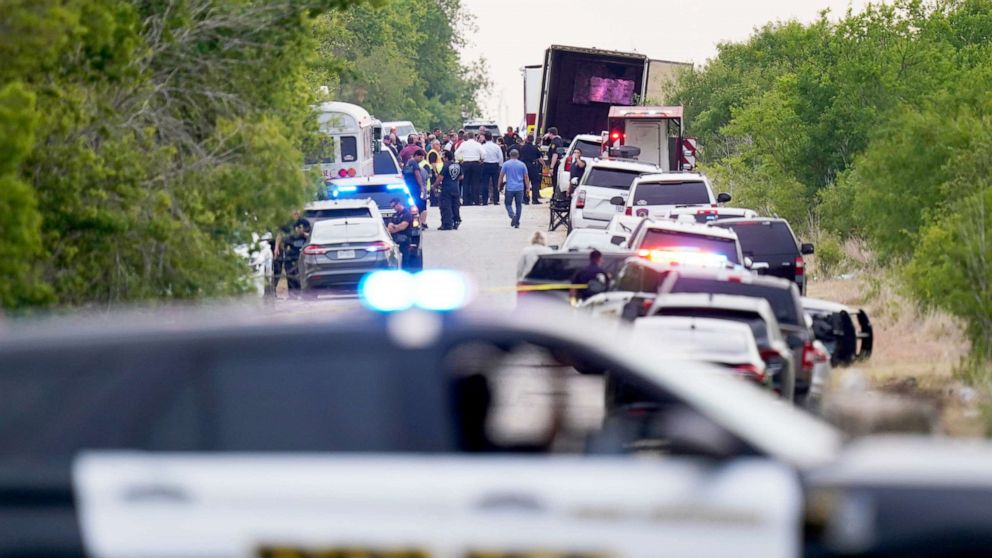 Three people are in custody, officials said.
This is now a federal investigation, officials said.
This is a breaking news story. Please check back for updates.